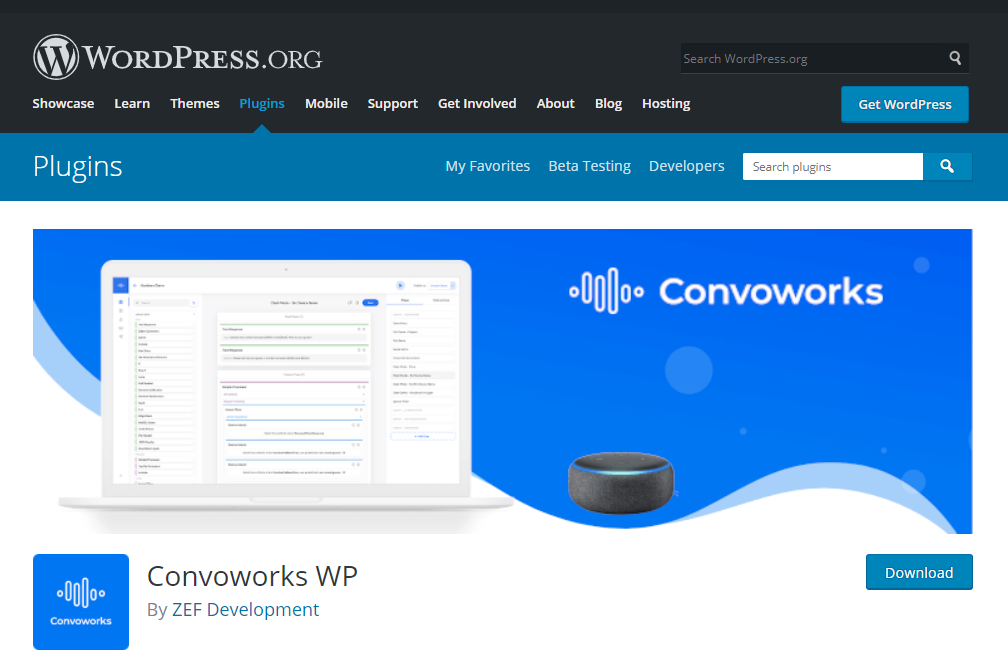 Convoworks is available on the WordPress plugin directory
From now on, you can install Convoworks WP through the official WordPress directory. Now you can really create Amazon Alexa skills in a few clicks. We are still in the beta phase, but you can already do a whole lot more with less trouble than with all currently available solutions.
Firstly, you are not tied to several predefined templates like with other WordPress Voice plugins. In the Convoworks you have full freedom to define conversation workflows however do you need them to be. Besides that, our visual editor is unique on the market. We made it more in a site builder manner making it easier to adopt for classic webmasters.
On the other hand, if you are an agency or plugin/theme developer, you can prepare ready to run templates for your own customers. That way you can implement voice assistant services in a matter of hours.
And at last, you can create your own package with Convoworks components which will enable you to make more readable and straightforward service definitions. Let's say that you have an event booking theme/plugin. Now you can add a couple of components to read and update events (to make it simpler than with generic WP post components), prepare usual conversational intent definitions and several service templates that would fit your customer needs.
You might also want to check how to read post data and how to stream music from your WordPress installation.
Don't wait. Try Convoworks WP now and tell us what you think.