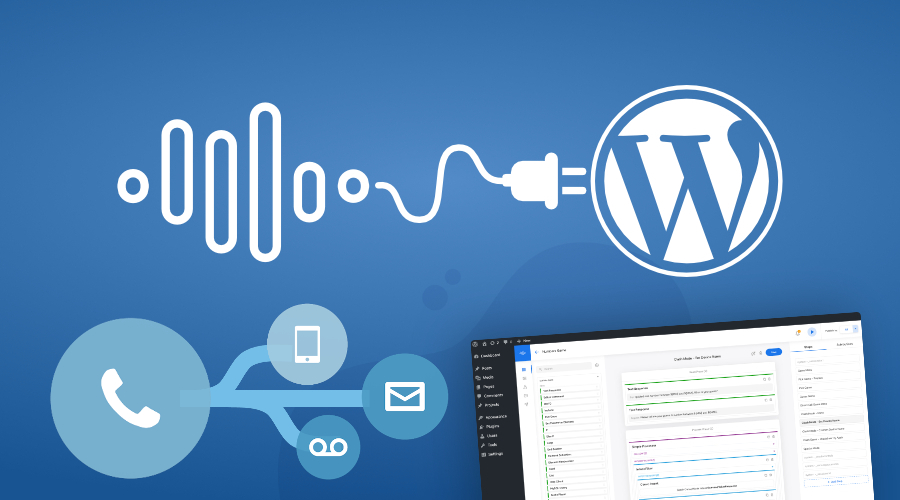 Integrate an Interactive Voice Response (IVR) into WordPress websites
For web developers and web development agencies who don't have the time or inclination for complicated voice integration, Convoworks is the perfect solution.
With Convoworks, you can:
Manage conversations with an easy-to-use graphical flow editor
Access WordPress database and functions
Create interactive audio menus
Record and manage audio files
It's the easiest way to incorporate voice-based features into WordPress websites. Now, with just a few clicks, you can set up an Interactive Voice Response (IVR) system that is directly integrated into the website and can leverage all the information already stored there.
Introducing IVR integration
Imagine for a moment calling a business to ask a simple question, and being greeted by long hold times, or a frustrating after-hours message. IVR technology removes these hurdles to a great customer experience while relieving your agents of their workload.
With this in mind, we are excited to introduce a complete IVR solution in Convoworks, which enables you to harness the power of Twilio from your WordPress website.
In the old days, IVR was very complicated to set up, with expensive IT infrastructure and maintenance costs. Convoworks enables you to quickly build custom IVR at only a fraction of the price.
How we're already using this
Our team has already experimented with this recent integration.  In this section, we'll show you examples of IVR conversations Convoworks helped create.
Touch tone IVR
First, we have a classic DTMF or Touch Tone IVR that allows customers to be routed to the right agent or department. It comes with an out-of-hours option and a callback solution when all lines are busy.
This solution is a basic sorting system and is affordable enough to function within both home-based and small businesses.
You can listen to the main menu snippet below.


DTMF-based services are incredibly easy to create and manage. In a short time, you can deliver such solutions to your customers at extremely low costs, while also providing fully personalized experiences.
If you're interested and would like to learn more, don't hesitate to contact us.
Conversational IVR
Now, did you know that modern IVRs can do much more than tell you to "Press 1"?
Conversational IVR is an AI-powered system that uses Natural Language Understanding to process customer input.
Our example above uses Google's Dialogflow in combination with a WordPress appointment booking plugin to let customers book appointments in their own words. No agent intervention necessary! However, if the customer explicitly requests it, live agent handover is available. Not only does it free up your agents to prioritize other tasks, but it also increases customer satisfaction. According to Amazon's research, 83% of customers strongly prefer free form conversation in self-service options.
Consequently, this solution comes with a price tag, as the AI model needs to be based on real customer data in order to work with and recognize their input. Also, AI based solutions require some initial monitoring and updates. That said, long-term savings and improved customer experience make investing in this system worthwhile.
Start creating conversations now
Convoworks is the easiest way to equip WordPress-based businesses with voice access. Start now and give your customers the benefit of this provenly beneficial technology.
Related posts
Interested in developing your own Alexa sounds skill? Your new shiny Alexa sounds skill can be ready in a…
VIEW FULL POST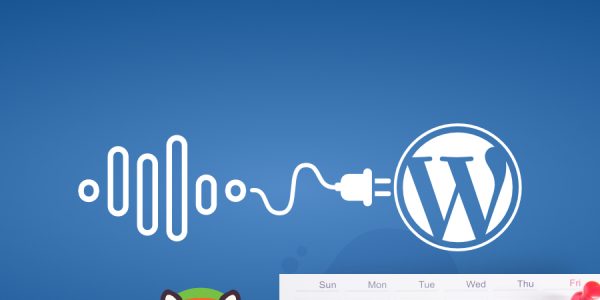 Many of the WordPress-based websites have some kind of appointment scheduling functionality. To be more precise, there are a…
VIEW FULL POST